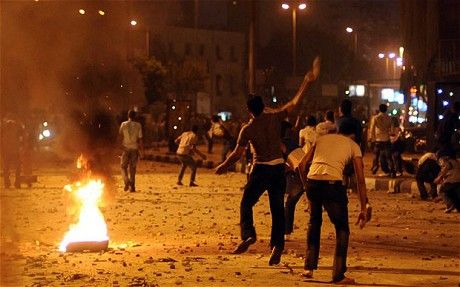 Israel's ambassador to Egypt has been evacuated after hundreds of protesters stormed the embassy in Cairo.
The US voiced concern about the violence after protesters burned the Israeli flag and threw embassy documents from windows of the building.
Protesters lit tyres in the street and at least two vehicles were set alight near the embassy, located on the upper floors of a residential apartment block overlooking the Nile.
As dawn broke, about 500 demonstrators remained and a few threw stones at police and army vehicles and personnel. But police gradually pushed them further away and secured the area.