Shop staff sleeping in a Philippines department store were killed when a fire swept through the building before dawn on Wednesday.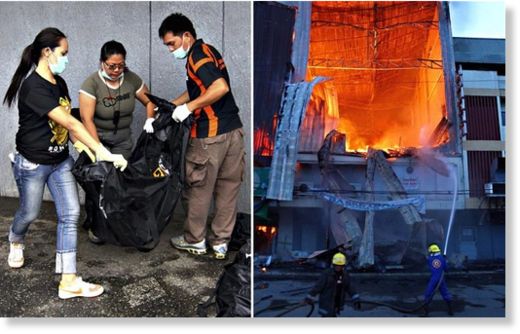 Out of 21 female employees trapped in the fire, 17 were killed, with one still missing and three surviving by jumping from a second-storey window, the provincial fire department said.
"Twenty-one people were asleep on the second floor when the fire struck the ground floor. They could not find the emergency exit because of the huge volume of black smoke," Chief Inspector Mario Palarca said by telephone.