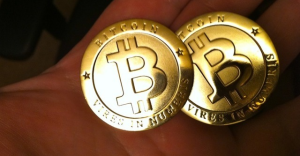 Hack occurred due to exchange operator leaving his keys unencrypted
Originally conceived of by science fiction writers -- most notably Neal ­Stephenson's cult science-fiction novel Snow Crash -- peer-to-peer cryptocurrency has been all over the headlines, following its leap to the real world, in the form of the Bitcoin. Created by a shadowy individual known as "
Satoshi Nakamoto
", bitcoins are an inherently anarchic construct looking to free a key piece of the global economy -- specifically, currency -- from the grip of any one nation. They're also difficult to trace, making them a popular mode of purchasing quasi-legal items.
But over the year the flowers and sunshine surrounding Bitcoin has been slightly diminished. Last June, there was a massive devaluation, letting off inflationary steam and costing late adopters large amounts of real-world dollar value. Later that same month Mt. Gox, the single largest Bitcoin exchange (which trades Bitcoins for real world dollars and vice versa) was hacked. Since then we've learned about Bitcoin-stealing malware and Bitcoin Ponzi schemes.