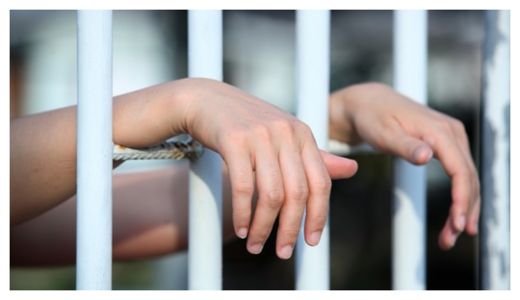 A Pennsylvania woman lost an arm due to injuries she claims were inflicted on her by sheriff's deputies and ignored by jail staff. The
Pittsburgh Post-Gazette
reported that Amy J. Needham, 35, filed suit in Allegheny County Court on Monday after events in April of this year left her arm amputated above the elbow.
Needham was arrested on a warrant in April because she failed to appear at a preliminary hearing on charges of simple assault, resisting arrest and disorderly conduct. Her attorney told the
Post-Gazette
that the woman was using the bathroom when sheriff's department officers broke down the door, shocked her with a taser and bound her in wrist and arm restraints that were too tight.
The rough treatment and confinement caused Needham's left arm to develop
compartment syndrome
, a medical condition in which muscle tissue is injured and swells, cutting off circulation to a compartment of the muscle.
Deprived of oxygen and nutrients, the muscle tissue in the blocked compartment dies and becomes necrotic. The damage then spreads to other tissues. Left unchecked, compartment syndrome can cost limbs and lives.
The only treatment is a surgical intervention in which the muscle's hard coating, the fascia, is cut open to relieve the pressure and swelling. In Needham's case, an infection invaded the necrotic tissue, which then spread throughout the arm.
Needham's attorney, Marvin Leibowitz,
told
the
Post-Gazette
that the mother of three asked to see a doctor
16 times
over the course of a week's confinement in Allegheny County Jail. Finally, she was taken to UPMC Mercy Hospital in Pittsburgh, where doctors removed most of her irreversibly damaged arm.
"She feels that her life is ruined," Leibowitz said. Needham was a restaurant employee who is now unemployed while she waits to be fitted with a prosthesis.
The lawsuit names Sheriff William Mullen, sheriff's Lt. John Kearney, sheriff's Detective Jared Kulik, Allegheny County and Allegheny Correctional Health Services, which ran the jail's medical infirmary through August.
The complaint alleges Needham was subject to cruel and unusual punishment, excessive force, battery and negligence and seeks more than $75,000 in damages. A county spokesperson declined to comment, citing a policy of not discussing pending legislation.
Source: Pittsburgh Post-Gazette