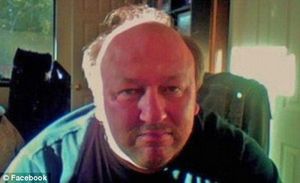 A Californian man died after being Tasered eight times by Police, according to witnesses.
Allen Kephart, 43, was pulled over by police in San Bernardino after running a stop sign, where officers say he became 'combative'.
The Party DJ and teacher's assistant was slammed on the ground and repeatedly shocked with Tasers, according to witnesses. He was then rushed to hospital where he was pronounced dead.
Mr Kephart's father, Jack, himself a 20-year volunteer for the sheriff's department, said officers used excessive force on his son.
Speaking to the
Los Angeles Times
he said: 'To me, it's not just a traffic stop. It's murder.
'You don't kill a person for running a stop sign.'