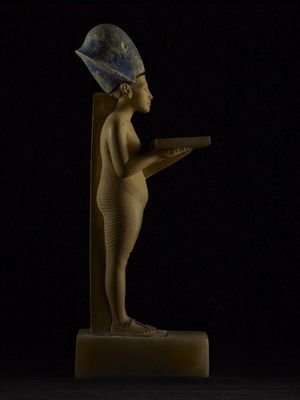 Sad news was announced about some of the treasures kept at the Egyptian National Museum just after Hosni Mubarak stepped down as Egypt's president.
According to Zahi Hawass, who under Mubarak was recently named minister of antiquities, some 18 objects went missing following a break-in at the museum on Jan. 28, 2011.
"The staff of the database department at the Egyptian Museum, Cairo, have given me their report on the inventory of objects at the museum following the break in. Sadly, they have discovered objects are missing from the museum," Hawass wrote in his blog.
The artifacts include a limestone statue of Akhenaten holding an offering table (previously announced to have been under restoration), and two gilded wood statues of King Tutankhamun, one of the boy king being carried by a goddess, the other of the pharaoh harpooning.
"Only the torso and upper limbs of the king are missing from this object," Hawass said, referring to the harpooning statue.
The other artifacts are a statue of Queen Nefertiti making an offering, the sandstone head of an Amarna princess, a stone statuette of a scribe from Amarna, and 11 wooden statuettes plus a heart scarab (a protective amulet for the heart) belonging to Yuya, King Tut's great-grandfather.