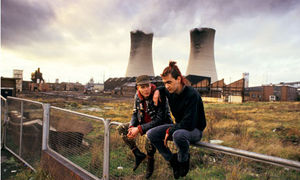 Figures show 15.6% of 16-24 year-olds were 'neets' at end of last year, as thinktank warns young people's unemployment likely to rise to 1.2m in next five years
The number of 16- to 24-year-olds not in education, work or training in England hit a record year-on-year high at the end of last year, official statistics show.
Some 938,000 young people in this age group were "neets" - not in education, employment or training - quarterly statistics from October to December reveal.
This is 43,000 more than the same point the year before and a year-on-year high since records began in 2005. It means 15.6% of all 16- to 24-year-olds in England were neets. This compares to just 13.1% in the last three months of 2007.
The latest statistics show the number of neets had fallen between the summer of last year and the end of the year. Between July and September, 1.03m 16- to 24-year-olds were neets - 17.1% of the age group.