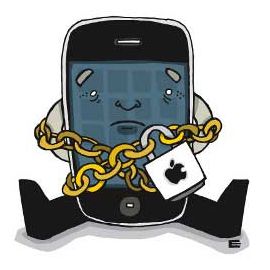 No matter how many times
they're warned,
far too many folks refuse to adopt complicated passwords. Seemingly on a monthly basis, studies find that "Password" and "ABC123" continue to top the list of most commonly used passwords and, in turn, the most commonly hacked passwords. And if you're the type of user who spreads the same password across email, social media, banking, and commerce sites, you've pretty much opened your entire identity to anyone with an internet connection.
Even iPhone users have taken the easy route when choosing a four-digit passcode to unlock their device. According to a study from last June, "1234" is by far the
most common iPhone passcode
around. (Cue the appropriate Spaceballs quote now.)
And for Android users, gaining full access to a Droid could be as easy as holding the screen up to the light to
reveal a smudge pattern.
But those who've adopted unique and complicated, yet memorable, passwords are still not immune from security breaches. As scary as it sounds, one need only physical access to your mobile device -- be it a password-protected iPhone, Android, Windows Phone, or BlackBerry -- to gain total control of your phone and the files within. As Swedish security firm Micro Systemation
shows in a video,
a lightweight program and a USB cable are all anyone needs to access your information.
And that technique is not only being used by ne'er-do-well hackers. It's being used by police and military worldwide.