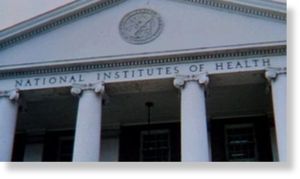 The federal government helped fund a study that examined what effect a gay man's penis size has on his sex life and general well-being.
The study was among several backed by the National Institutes of Health that have come under scrutiny from a group claiming the agency is wasting valuable tax dollars at a time when the country is trying to control its debt. This particular research resulted in a 2009 report titled, "The Association Between Penis Size and Sexual Health Among Men Who Have Sex with Men."
The study reported, among its findings, that gay men with "below average penises" were more likely to assume a "bottom" sexual position, while those with "above average penises" were more likely to assume a "top" sexual position. Those with average penises identified themselves as "versatile" in the bedroom.
Though it's difficult to trace exactly how much federal funding went to the project, the study was one of many linked to an $899,769 grant in 2006. The grant was administered by NIH's National Institute on Drug Abuse, and went first to a group called Public Health Solutions and a researcher with the National Development and Research Institutes before going to individual researchers.