Attackers stormed a federal prison in Nigeria with heavy gunfire and explosives, killing one guard and freeing 119 inmates in a new assault demonstrating the continued instability in the nation, an official said Thursday.
"The invaders came at about 7.15 p.m. (1:30 p.m. ET) yesterday and we
suspected
they used explosives to bring down the gate of the prison and the roof of the gate and thereafter set free 119 inmates," prison authorities spokesman Hadiza Aminu told Reuters.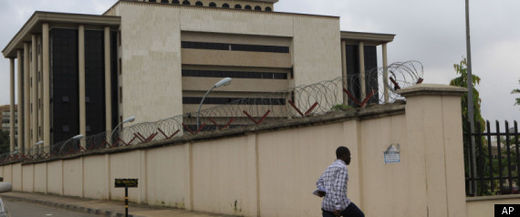 The government said an investigation had begun into the attack in Koton-Karifi, a town in Kogi state just south of Nigeria's capital of Abuja.
No group
immediately
claimed responsibility
for the prison attack,
nor did authorities say they had any suspects
immediately in mind.