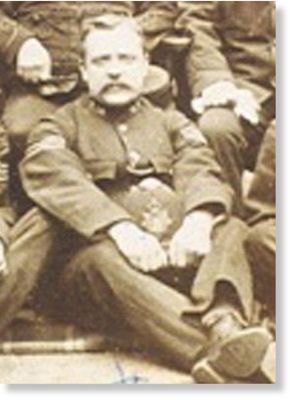 Spanish handwriting expert claims to solve 120-year-old murder mystery
Suspects have ranged from a member of Royal Family to a local butcher - but it is now claimed that Jack the Ripper was the very detective who led the hunt for the killer.
Chief Inspector Frederick Abberline of Scotland Yard was the man who murdered and mutilated at least five women in Victorian East London - at least according to Spanish writer Jose Luis Abad, 84.
He makes the claim in his book
Jack the Ripper: The Most Intelligent Murderer in History
, published in Spain this week.
Mr Abad is a handwriting expert and has compared Abberline's writing with that in the Ripper's diary - which surfaced in Liverpool in 1992.
Mr Abad, says: 'I have no doubt Abberline was the Ripper. Handwriting does not lie.'
The diary was attributed to a Liverpool cotton dealer called James Maybrick - whom others have identified as the Ripper.
But many experts say the diary is a hoax. Mr Abad believes it is real, but that the author was Abberline, not Maybrick.
Other theories link the Ripper murders to Queen Victoria's grandson, Prince Albert Victor.
The detective was placed in charge of the Ripper investigations following the murder of Mary Ann Nichols in August 1888. He died in 1929 aged 86 at his home in Bournemouth.