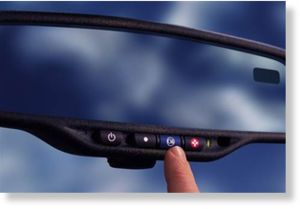 In a sudden reversal, General Motors' OnStar subsidiary has backed down on plans to keep monitoring customers even when they choose to unsubscribe from the in-car telematics service. But the service will still maintain the right to track active customers.
OnStar, with 6 million subscribers, had come under withering attack in recent days from customers, privacy advocates and federal lawmakers over what Sen. Charles Schumer, D-N.Y., described as "one of the most brazen invasions of privacy in recent memory."
Before OnStar backed down, Schumer was calling for a Federal Trade Commission investigation into OnStar's revised terms and conditions, which some liked to Big Brother, the fictitious, all-seeing dictator in George Orwell's dystopian novel
1984
.
"We realize that our proposed amendments did not satisfy our subscribers," OnStar President Linda Marshall said in a prepared statement announcing the hasty retreat. "This is why we are leaving the decision in our customers' hands. We listened, we responded and we hope to maintain the trust of our more than 6 million customers."
What kicked off the brouhaha was a seemingly modest revision to the OnStar customer guidelines which revealed the company would maintain the cellular data link installed in any vehicle subscribed to the OnStar service, "unless they (customers) ask us not to do so," confirmed Joanne Finnorn, vice president of subscriber services.