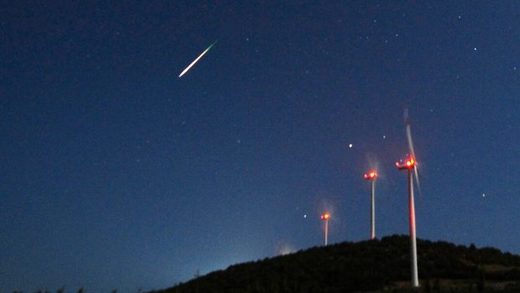 The source of a loud bang followed by shaking in northeast B.C., that caused confusion for residents, was likely a meteor shooting through the sky, says a B.C. astronomer.
"It's entirely consistent with it being a large fireball," said Ken Tapping, a National Research Council of Canada astronomer.
Residents who experienced the event said it sounded like the object was just outside their homes.
"It was like when a shotgun goes off and you're right beside it," said Donna Taylor of Charlie Lake, a small community northwest of Fort St. John, who was in her home when she heard the noise around 11 pm Wednesday night.
"I thought somebody threw something against my place or ran into it, because all the windows shook."
Jessica Krupp was in bed when the noise woke her up. "It sounded like a fuse blew or something electrical kind of snapped or crackled," she said. "Like an explosion almost.I thought a truck blew up or something."