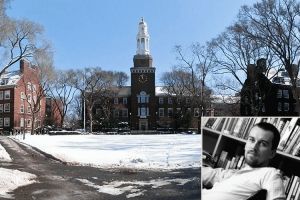 A group that defends academic freedom is going after Brooklyn College for the firing of an adjunct professor.
A watchdog group that defends academic freedom has now weighed in on the case of a Brooklyn College professor who was fired after complaints from a local politician about his pro-Palestinian views.
The Foundation for Individual Rights in Education (FIRE) sent off a letter today to the president of Brooklyn College about the case of Kristofer Petersen-Overton, who was fired after he was appointed to teach a course on Middle East politics but before the class had actually started. I detailed the firing, which Brooklyn College maintains was a matter of credentials,
here.