Puppet Masters
Luke Rudkowski of wearechange.org recently ran into actor, director and producer Mark Ruffalo in the streets of New York City.


---
The Department of Homeland Security is looking for terrorism ideas from unexpected sources like Hollywood producers, futurists, philosophers, software programmers, pop musicians and authors. In 2004, the Washington Post reported on Homeland Security's Red Cell program: an "anti-terror" intelligence program that recruited "out of the box thinkers" to help them create potential terrorism scenarios.

"Sometimes I was paired with a psychologist or a philosopher. Sometimes I was contacted alone, via email, and given a target to attack.", said best selling conspiracy author Brad Meltzer, who recently released The Inner Circle, a fact-tional novel about the secret spy ring known created by George Washington that still operates today.


---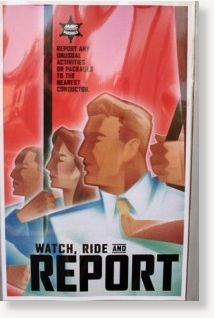 This has nothing to do with security, crimes or anything else of that nature. It is a snitch set up. This is community training. This is conditioning to get people comfortable with the idea of reporting on their neighbors; a concept repugnant to most free societies, but one very common to police states.
Homeland Security, that bastion of police state warriors has set up housekeeping in the once great state of Oklahoma. Their new website "Red Dirt Ready" would be more aptly titled "Sniffin' Dirt". The site, all plumped up with militant looking people, some who are, I suppose, supposed to represent first responders and medical personnel, encourages Oklahoman's to be ready for an emergency! Why! You can even win yourself an emergency survival kit! Oh! And you can snitch on your neighbors too!
In the upper right hand corner of the header is a "Report Activity" button. I just had to check it out. I quickly deduced that native Oklahomans must be somewhat dimwitted or at least Homeland Security and the FBI think they are.
---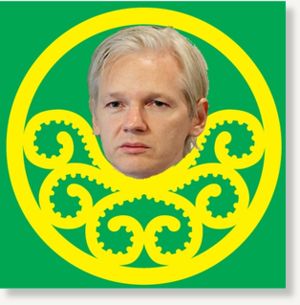 "...The arrogance of the Wiki-Hydra is astounding in its enormity. It is now protected by the century-old gang of thugs, mass murderers and mob lawyers known as the ADL.."
The hydra is a mythical multi-headed beast that regenerates a head (two heads at a time in certain instances) whenever one is severed. Israel's Wikileaks intelligence operation is the physical embodiment of this slimy, slithery, fictional creature.
Exposed by Anthony Lawson. Utterly destroyed by
Veterans Today
Senior Editor Gordon Duff. Slammed by Dr. Alan Sabrosky. Blasted by Jeff Gates. Shredded by Susan Abulhawa. Beat up by the Empire Strikes Black blog. Demolished by American Everyman owner Scott Creighton. Pierced by Lila Rajiva. And picked apart piece by piece in a thorough, exhaustive debunking by this author, still, Wikileaks just won't go away.
The cat was out of the bag from the very beginning, with it being touted by one of the Zionist media's top assets,
Time
Magazine. In an even more flagrant display from the Zionist criminal network, Wikileaks received top billing from puppet president Obama's information Czar, the originator of cyber COINTELPRO, Cass Sunstein.
This wasn't enough however; the PSYOP hadn't penetrated deep enough into global consciousness. It hadn't resonated strongly enough with the 'truth movement.' Enter Julian Assange, the rockstar whistleblower traveling all around the world with billionaire friends, corporate Zionist lawyers, high-priced photo shoots, thousand dollar suits and of course, his omnipresent media partners. Under the wing of the mass media, Julian Assange became a head of the Wikileaks hydra loved and cherished by the world.
---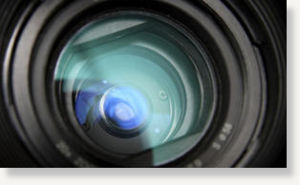 Big Brother may already be watching you in the District, and he will soon have a lot more eyes trained in your direction.
The city's homeland security agency is planning to add thousands of security cameras from private businesses around the nation's capital and the Metro system to the thousands of electronic eyes that authorities are already monitoring 24/7.
D.C.'s Homeland Security and Emergency Management Agency has already centralized the feeds from more than 4,500 cameras operated by the District's department of transportation and school system. Those feeds are watched around the clock by officials from those departments who sit together in homeland security's Joint All-Hazards Operation Center.
By bringing feeds from thousands more cameras to the central watching room through links to cameras at businesses such as banks, corner stores and gas stations, the District is joining other big cities like London, New York and Baltimore that in recent years have turned to cameras to fight crime and terrorism. But critics worry the District's government might be going too far.
---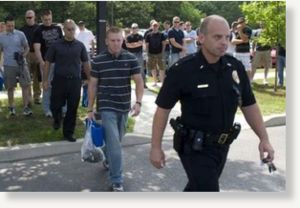 Dozens of city mayors are meeting in Washington to request President Barack Obama and the federal government to rescue them from imminent financial disaster.
The nearly two hundred mayors will meet on Friday to discuss budget cuts to cities already struggling with the recent economic recession.
Financial distress in US municipalities has been unfolding in the form of lay-offs of public workers, cuts to public education and the reduction of city services.
"Every city in the United States is faced with an economic collapse, the collapse of its economic base which is causing its revenues to fall off," said Carl Osgood from the Executive Intelligence Review in an interview with Press TV.
"The need to spend is more than what they [cities] are getting in revenue. So mayors, city managers and city councilors are responding by cutting essential services," he added.
---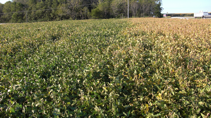 While visiting a seed corn dealer's demonstration plots in Iowa last fall, Dr. Don Huber walked passed a soybean field and noticed a distinct line separating severely diseased yellowing soybeans on the right from healthy green plants on the left (see photo). The yellow section was suffering from Sudden Death Syndrome (SDS), a serious plant disease that ravaged the Midwest in 2009 and '10, driving down yields and profits. Something had caused that area of soybeans to be highly susceptible and Don had a good idea what it was.
The diseased field on the right had glyphosate applied the previous season. Photo by Don Huber
Don Huber spent 35 years as a plant pathologist at Purdue University and knows a lot about what causes green plants to turn yellow and die prematurely. He asked the seed dealer why the SDS was so severe in the one area of the field and not the other. "Did you plant something there last year that wasn't planted in the rest of the field?" he asked. Sure enough, precisely where the severe SDS was, the dealer had grown alfalfa, which he later killed off at the end of the season by spraying a glyphosate-based herbicide (such as Roundup). The healthy part of the field, on the other hand, had been planted to sweet corn and hadn't received glyphosate.
This was yet another confirmation that Roundup was triggering SDS. In many fields, the evidence is even more obvious. The disease was most severe at the ends of rows where the herbicide applicator looped back to make another pass (see photo). That's where extra Roundup was applied.
---
Harare, Zimbabwe - Zimbabwe's top lawyer may seek treason charges against former opposition politicians named in diplomatic cables released by WikiLeaks, a move that drew criticism Thursday from a prominent legal rights group.

Attorney-general Johannes Tomana said he has formed an unnamed five-member expert panel to assess some 3,000 Zimbabwe-related U.S. cables for breaches of security laws.

But Zimbabwe Lawyers for Human Rights chief Irene Petras said Thursday the constitution and terms of Tomana's official powers don't allow him to call in outside advisers. She called the investigation "an abuse of power."

Tomana says the panel cannot be identified for ethical reasons. He said he asked panel members to submit their legal opinions by March on contacts between U.S. diplomats and Prime Minister Morgan Tsvangirai's party that allegedly conspired to oust longtime ruler President Robert Mugabe.

Petras said Tomana's actions contradicted basic principles of openness and transparency in the judicial system.
---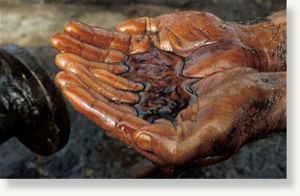 An American trading group reportedly building up a "huge" physical position in North Sea oil has driven London Brent prices above $98 a barrel.
Hetco, which is part-owned by US oil and gas group Hess Corp, was said to have taken control of eight North Sea Forties oil shipments and two Brent cargoes - and it is believed to be in the market for more. The move would give Hetco more influence over the price of oil for immediate delivery. The cargoes are for February delivery.
The reports suggested that Hetco's purchases were the basis of a trading play and the trading house now has 30pc of the Forties oil being loaded next month and 25pc of Brent cargoes. Brent crude's premium over West Texas Intermediate oil has been increasing to abnormal levels since August last year, as US inventories of both oil and gas remain at high levels.
---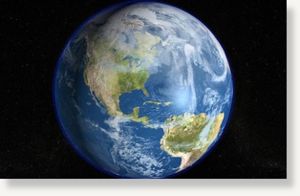 The world's expected economic growth will have to be supported by an extra $100 trillion (£63 trillion) in credit over the next decade, according to the World Economic Forum.
This doubling of existing credit levels could be achieved without increasing the risk of a major crisis, said the report from the WEF ahead of its high-profile annual meeting in Davos.
But researchers warned that leaders must be wary of new credit "hotspots", where too much lending takes place, as the world emerges from a financial catastrophe blamed in large part "to the failure of the financial system to detect and constrain" these areas of unsustainable debt.
---