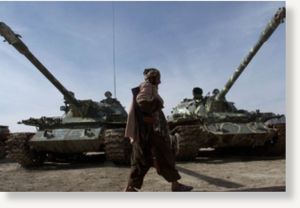 The United States continues its presence in Afghanistan to pursue a regime change policy aimed at Iran, China and Russia, a US anti-war activist says.
"That is a strategy of regime change," going on in regard to Russia, China and Iran, Richard Becker from ANSWER Coalition said in an interview with Press TV on Wednesday.
"You can see that between those countries -- Russia, China and Iran -- is Afghanistan and its strategic importance is very great in what is the drive of the US foreign policy to bring about a regime change wherever a government is not compliant with the wishes of the US policy makers and leaders," he added.
He further argued, "The North Atlantic Treaty Organization has been, since its beginning in 1949, an instrument of the United States. So, you have to ask the question "what is NATO doing in Afghanistan?" to begin with."
"Afghanistan is quite far from the Atlantic Ocean and it is serving as an expansion of the projections of US military power," Becker pointed out.
On Tuesday, NATO's Senior Civilian Representative in Afghanistan Mark Sedwill said the US-led forces would remain there far beyond 2014, despite the planned handover of security to Afghan forces.