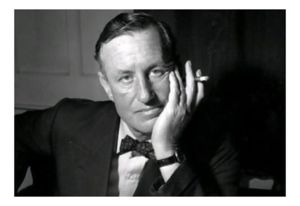 Psychopath: the very word conjures up the image of a deranged killer. Yet the Hollywood portrayal of psychopaths has only served to conceal a disturbing truth: that many of us share our workplace or even our home with cunning psychopaths adept at masking their malevolence. They may never have committed a crime or resorted to violence, yet they share the same cold, manipulative and chillingly self-centred mindset of a serial killer.
Such corrosive personalities have been with us for millennia. According to the American psychiatrist Dr Hervey Cleckley, who pioneered research into the subject in the 1940s, the Athenian statesman and general Alcibiades shows all the classic traits, from childhood delinquency and dishonesty to a complete lack of scruples or remorse. Latter-day candidates for the label of "socialised" psychopath range from Josef Stalin and Saddam Hussein to the author Ian Fleming - perhaps not coincidentally, the creator of the famously ruthless fictional hero James Bond.
Given their malign impact on those around them, from workplace bullying to marital violence and even murder, psychopaths have long been a focus of psychiatric research. To date the results have largely left unresolved the enigma of this destructive personality disorder. But now researchers are uncovering important new clues about its causes.
Psychiatrists are clear that, whatever else they might be, psychopaths are not insane.
Indeed, they appear to have an all too effective grasp of reality, being able to manipulate those around them to fit their self-centred grand plan.