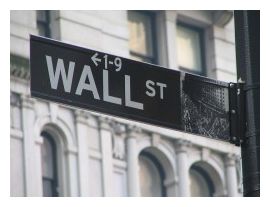 The Democrats, the Republicans and especially Barack Obama promised that something would be done about the too big to fail banks so that they would never again be a threat to destroy our financial system. Well, those promises have not been kept and the too big to fail banks are now
much
bigger and
much
more powerful than ever. The assets of the five biggest U.S. banks were equivalent to about 43 percent of U.S. GDP before the financial crisis. Today, the assets of the five biggest U.S. banks are equivalent to about 56 percent of U.S. GDP. So if those banks were "too big to fail" before, then what are they now? They continue to gobble up smaller banks at a brisk pace, and they continue to pile up debt and risky investments as if a day of reckoning will never come. But of course a day of reckoning is coming, and when it arrives they will be expecting more bailouts just like they got the last time.
The size of these monolithic financial institutions is truly difficult to comprehend. They completely dominate our financial system and everywhere you look they are constantly absorbing more wealth and more power. The following comes from a recent
Bloomberg article
....
Five banks -- JPMorgan Chase & Co. (JPM), Bank of America Corp. (BAC), Citigroup Inc., Wells Fargo & Co. (WFC), and Goldman Sachs Group Inc. -- held $8.5 trillion in assets at the end of 2011, equal to 56 percent of the U.S. economy, according to central bankers at the Federal Reserve.

Five years earlier, before the financial crisis, the largest banks' assets amounted to 43 percent of U.S. output. The Big Five today are about twice as large as they were a decade ago relative to the economy
Despite all of the talk from the politicians, they just keep getting bigger and bigger and bigger.
So why isn't anything ever done?
Well, one reason is because these gigantic financial entities funnel huge quantities of cash into political campaigns.
For example, Barack Obama gives nice speeches about the dangers of the too big to fail banks, but he is also more than happy to take their campaign contributions. Goldman Sachs, JPMorgan Chase and Citigroup were all ranked
among his top 10 donors
during the 2008 campaign.
So do you really expect that Barack Obama is going to bite the hands that feed him?
Of course he is not going to do that.