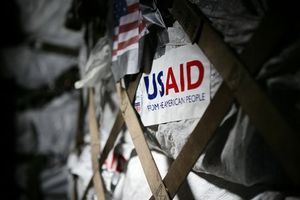 Washington - Countries that get US aid, such as Pakistan, will have to shoulder more of the burden for their own growth as Washington eyes deep cuts in overseas assistance, a top US lawmaker warned Wednesday.
"Greater sacrifice by aid recipients is required to sustain the generosity of the American people," said Representative Nita Lowey, the top Democrat on the House of Representatives Subcommittee that manages US aid flows.
"For example, Pakistan, which receives $1.5 billion per year in civilian aid alone, has one of the lowest effective tax rates in the world," Lowey said in an opinion column in the online politics and public affairs magazine Politico.