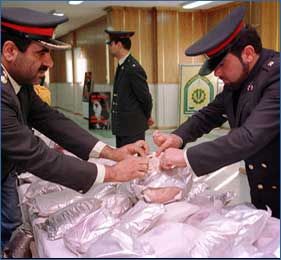 Thousands of Afghans have protested in the eastern city of Jalalabad against the alleged executions of a number of Afghan refugees in Iran.
Demonstrators rallied in front of the Iranian consulate, shouting slogans and throwing eggs.
This is the fifth and largest anti-Iran protest in Afghanistan in a fortnight.
Protesters say Iran has expelled 80,000 Afghans in recent months and executed many on drug smuggling charges. Iranian reports say officials deny the charge.
Several thousand Afghans have been arrested by the Iranian authorities and hundreds are reported to be on death row, correspondent say.