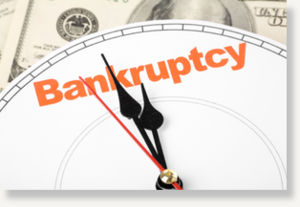 Bill would make it easier to renege pension obligations
Worries about need for state bailout loom over Congress
States, investors unhappy with possibility
Legislation that would allow U.S. states to file for bankruptcy will likely be introduced in Congress within the next month, Newt Gingrich, the former speaker of the House of Representatives and a powerful Republican party figure, told Reuters on Friday.
Although Gingrich, considered responsible for the "Republican Revolution" of the 1990's, is no longer in office, he has deep ties to Congress and is frequently named as a potential presidential contender in 2012.
For months he has championed letting states file for bankruptcy in order to handle their long-term budget problems despite resistance from states and investors in the $2.8 trillion municipal bond market.
"We're faced with the danger that the states are going to try to show up and say to Washington: You have to give us money," Gingrich said. "And I think we have to have an alternative that allows us to say no."