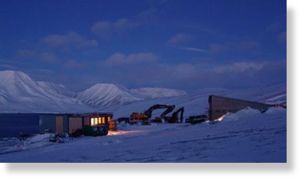 One thing Microsoft founder Bill Gates can't be accused of is sloth. He was already programming at 14, founded Microsoft at age 20 while still a student at Harvard. By 1995 he had been listed by
Forbes
as the world's richest man from being the largest shareholder in his Microsoft, a company which his relentless drive built into a de facto monopoly in software systems for personal computers.
In 2006 when most people in such a situation might think of retiring to a quiet Pacific island, Bill Gates decided to devote his energies to his Bill and Melinda Gates Foundation, the world's largest 'transparent' private foundation as it says, with a whopping $34.6 billion endowment and a legal necessity to spend $1.5 billion a year on charitable projects around the world to maintain its tax free charitable status. A gift from friend and business associate, mega-investor Warren Buffett in 2006, of some $30 billion worth of shares in Buffet's Berkshire Hathaway put the Gates' foundation into the league where it spends almost the amount of the entire annual budget of the United Nations' World Health Organization. So when Bill Gates decides through the Gates Foundation to invest some $30 million of their hard earned money in a project, it is worth looking at.
No project is more interesting at the moment than a curious project in one of the world's most remote spots, Svalbard. Bill Gates is investing millions in a seed bank on the Barents Sea near the Arctic Ocean, some 1,100 kilometers from the North Pole. Svalbard is a barren piece of rock claimed by Norway and ceded in 1925 by international treaty (see map).