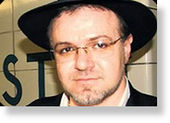 Israel's national intelligence agency Mossad has been behind a failed coup in Turkey, the Turkish daily newspaper, Milliyet reports.
A secret investigation into detained Ergenekon group members and other studies outside Turkey indicate that Mossad orchestrated the coup plot against the Turkish government, the report says.
The Ergenekon group is a Turkish neo-nationalist organization with alleged links to the military, members of which have been arrested on charges of plotting to foment unrest in the country.
Investigators uncovered evidence that show a Jewish rabbi named Tuncay Guney, who worked for Mossad and fled to Canada in 2004, was a key figure behind attempts to overthrow the Turkish government.
A document uncovered this week by the
Sabah daily
shows how Guney purposefully infiltrated Ergenekon and another organization known as JITEM, an illegal intelligence unit in the gendarmerie suspected of hundreds of murders and kidnappings .