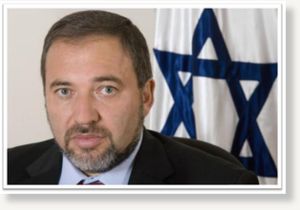 Israel would be prepared to take more risks for peace if the threat from a nuclear Iran was dealt with first, Foreign Minister Avigdor Lieberman said Tuesday.
'The main problem at present, in the Middle East, in the world, is the problem of Iran,' he said as he met visiting EU Foreign Policy Chief Catherine Ashton in Jerusalem.
'First try solve the Iranian problem, then our readiness to take risks and solve the Palestinian problem will be higher,' he said.
Israel regards Iran as its biggest existential threat, because of its nuclear programme and repeated statements by President Mahmoud Ahmadinejad that the Jewish state should be wiped form the map.