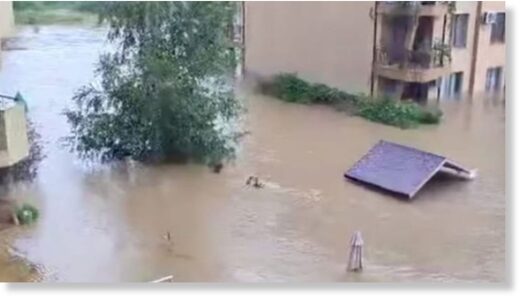 Two people were killed in floods caused by torrential rain in the municipality of Tsarevo in Bulgaria's Black Sea region, a local official told BTV television on Tuesday.
"The situation is very serious. We have confirmation of two deaths," Tsarevo Mayor Georgi Lapchev told BTV television.
A state of emergency has been declared and media reported that 60 people have been evacuated.
Images showed camping trailers and cars in the sea after being washed away by swollen rivers. Bungalows and hotels along the Black Sea coast were flooded.
Prime Minister Nikolai Denkov will hold a press conference later on Tuesday to give an update on the flood damage.