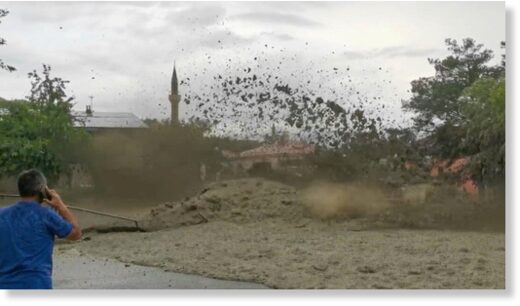 Due to the rain, there was a flood in the water channel in Günebakan and Başpınar villages and Üzümlü district of Erzincan center.
General Directorate of State Hydraulic Works (DSI), construction equipment belonging to municipalities and public institutions started working to open village roads that were blocked by mud due to flood waters.
The flood in Üzümlü district, located on the Erzurum-Erzincan highway, destroyed roads and bridges.
The flood from the stream passing through the district center caused the flood. The panic experienced by the citizens at that moment was recorded on their mobile phones.
It was reported that there was no loss of life in the flood, which caused damage to houses close to the stream bed.
(Translated by Google)