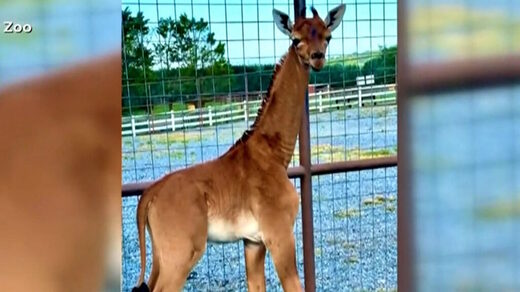 A zoo in Tennessee says it has welcomed a rare giraffe that does not have any spots. The spotless giraffe was born at Brights Zoo in Limestone, Tennessee, on July 31 and the zoo says experts believe she is the only solid-colored reticulated giraffe on the planet.
On Sunday, the zoo announced a naming contest for the baby giraffe, which visitors can now see at the zoo.
In an email to CBS News, the zoo's director David Bright said the last recorded spotless giraffe was in 1972 in Tokyo. That giraffe,
named Toshiko
, was born at Ueno Zoo,
according to archival photos.
A Tennessee zoo says it has welcomed a rare spotless giraffe. The zoo has opened a naming contest for the baby, which was born in late July.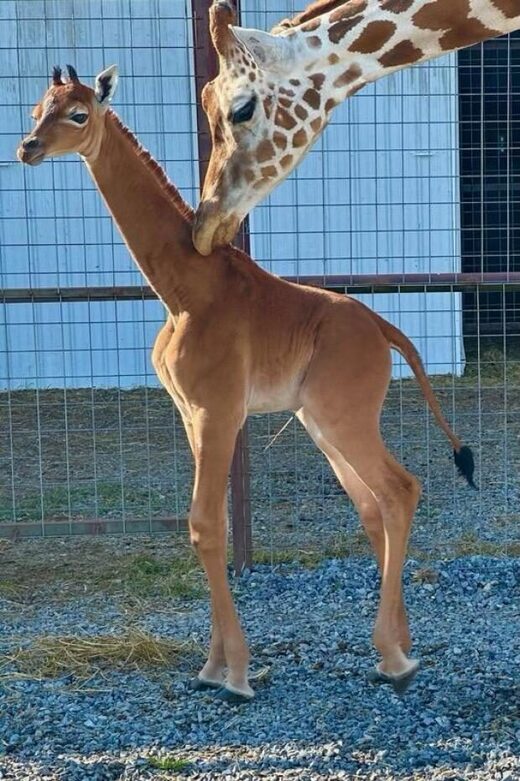 Reticulated giraffes are a species of giraffes with brown and orange spots. They are native to Africa and in 2018 were listed as endangered,
according to
the Giraffe Conservation Foundation.
The zoo is hoping the headline-making giraffe will bring attention to the challenges the species faces in the wild, the zoo said in a press release.
"The international coverage of our patternless baby giraffe has created a much-needed spotlight on giraffe conservation," said Tony Bright, founder of Brights Zoo. "Wild populations are silently slipping into extinction, with 40% of the wild giraffe population lost in just the last 3 decades."
On Monday, the zoo said it had narrowed down the naming contest list to four choices: Kipekee, which means unique; Firyali, which mean
s unusual or extraordinary; Shakiri, which means "she is most beautiful"; and Jamella, which means "one of great beauty."
In 2020, a family of three
rare white giraffes
was spotted in Kenya. The all-white giraffes had leucism, which causes the loss of pigmentation, creating white skin.
After two of the giraffes were killed by poachers, a conservation group fitted the remaining giraffe with a GPS monitor to trace its movements and hopefully keep poachers away.
CBS News has reached out to the Giraffe Conservation Foundation and other experts for more information on the spotless giraffe.
Caitlin O'Kane is a digital content producer covering trending stories for CBS News and its good news brand, The Uplift.