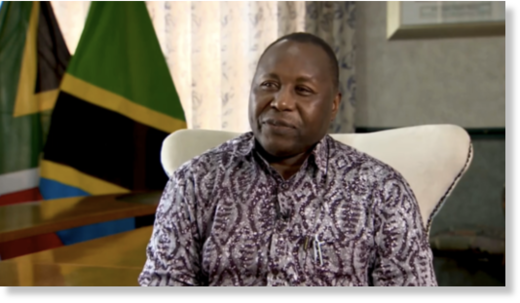 African nations can establish new trade alliances by working with the BRICS group of emerging economies, Tanzania's high commissioner to South Africa told RT in an exclusive interview on Sunday.
Maj Gen Gaudence Salim Milanzi said BRICS is "the hottest club in the world" and although Tanzania has not yet applied for membership, it sees opportunities in working with the bloc. A Tanzanian delegation will be attending the BRICS Summit in Johannesburg from August 22 to 24.
Milanzi explained that "BRICS offers an alternative to many other systems which we have now." African nations have traditionally traded with Western countries, but "we always look for other trading partners," and that is what BRICS can offer as well "as a huge economic bloc."
According to the high commissioner, the economic objectives of BRICS - currently comprising Brazil, Russia, India, China and South Africa - are "aligned to what Tanzania aspires to" and "there is common ground."
Milanzi noted "a welcome change" in recent years in how Western and Eastern countries have turned their focus to Africa and poured investment into the continent. "Many countries are realizing the potential of Africa as an economic partner," he added.
Gaudence Salim Milanzi also pointed to the long-running exploitation of Africa, saying that with its vast resources the continent "should not be poor as it is now" and that it needs "the development to be actually in Africa itself."