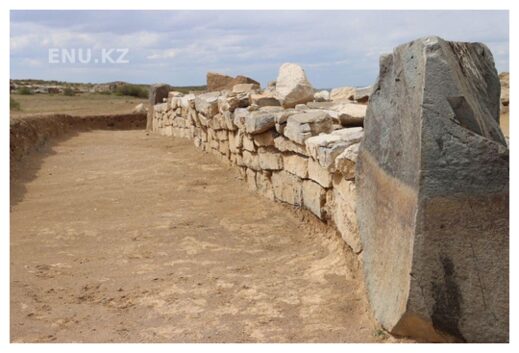 Since 2014, the scientists of the Archaeology and Ethnology Department of the Faculty of History of the Eurasian National University have been conducting archaeological excavations at the Kyrykungir complex monument near Toktamys village in the Abai district of the Abai region. As a result of the research conducted with the participation of ENU students and masters,
a large-scale steppe pyramid was discovered of the early second millennium BC, that is, four thousand years ago, the Bronze Age, not found before in the Eurasian steppe.
"The steppe pyramid is built with great precision, it is hexagonal. There are thirteen meters and eight rows of stones between each face. It is a very sophisticated complex structure with several circles in the middle. The exterior walls of the structure of this complex are dominated by images of various animals, especially horses.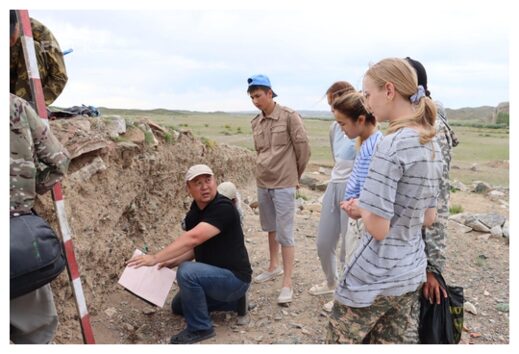 Findings in excavations, ceramics, female gold earrings and other jewelry indicate that this Bronze Age was the center of culture in ancient times. This means that even at that time the cult of the horse was extremely high, as evidenced by the discovery of horse bones around the stone building. There are also images of camels," Ulan Umitkaliyev, a historian, Head of ENU's Archeology and Ethnology Department said.
Currently, all these studies are conducted jointly with foreign scientists.