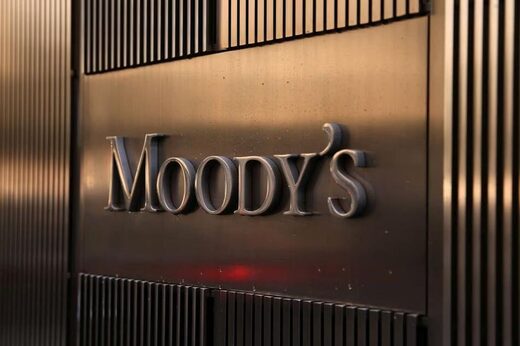 Moody's cut credit ratings of several small to mid-sized U.S. banks on Monday and said it may downgrade some of the nation's biggest lenders, warning that
the sector's credit strength will likely be tested by funding risks and weaker profitability
.
Moody's cut the ratings of 10 banks by one notch and placed six banking giants, including Bank of New York Mellon
(BK.N)
, US Bancorp
(USB.N)
, State Street
(STT.N)
and Truist Financial
(TFC.N)
on review for potential downgrades.
"Many banks' second-quarter results showed growing profitability pressures that will reduce their ability to generate internal capital," Moody's said in a note.
"This
comes as a mild U.S. recession is on the horizon for early 2024
and asset quality looks set to decline, with particular risks in some banks' commercial real estate (CRE)portfolios."
Comment:
A recession is
forecast
for the UK by 2024, too, however a variety of experts have already shown that, without the financial sleight of hand, and money printing, a great many economies in the West are already in a recession.
Moody's said
elevated CRE exposures are a key risk due to high interest rates
, declines in office demand as a result of remote work, and a reduction in the availability of CRE credit.
The agency also changed its outlook to
negative for eleven major lenders
, including Capital One
(COF.N)
, Citizens Financial
(CFG.N)
and Fifth Third Bancorp
(FITB.O)
.
The collapse of Silicon Valley Bank and Signature Bank earlier this year sparked a crisis
of confidence in the U.S. banking sector, leading to a run on deposits at a host of regional banks despite authorities launching emergency measures to shore up confidence.