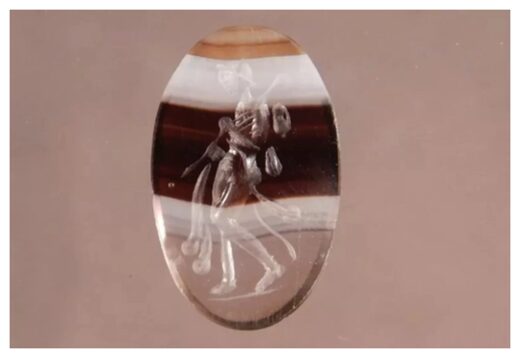 During excavations at Lio Piccolo (Cavallino-Treporti), conducted by Ca' Foscari University,
a precious agate stone carved with a mythological figure was found in the flooded site from the Roman period.
Researchers found the ancient piece of jewelry during an excavation dive in Lio Piccolo, a village just north of Venice city.
The cut agate gem is engraved with a mythological figure and is considered an unusual artifact, particularly in an underwater environment. The high quality of the jewelry suggests that wealthy Romans visited the area.
Professor Carlo Beltrame, who led the excavation alongside Dr. Elisa Costa, said in a statement that it was a rare find, especially in an underwater environment.
"In a
lagoon
environment it is a rather rare find, to date we have news of two other precious gems found in Torcello and at Barena del Vigno," Beltrame said.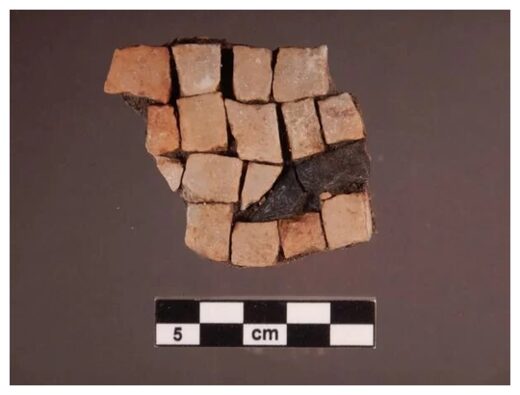 Lio Piccolo used to be, and remains, a thriving fishing area. The underwater excavations have helped archaeologists to understand the history of the area.
A structure with a brick base and oak walls from the first and second centuries CE sits 11 feet below the water's surface. Initially, researchers thought it was used for oyster conservation and farming, but it was later determined to be a holding tank for oysters prior to consumption.
"Alongside this system there is a brick paving laid on poles, many fragments of valuable frescoes and some fragments of black and white mosaic which, in the 1980s, prompted the discoverer of this site, the amateur archaeologist Ernesto Canal, to interpret it as a prestigious villa," Beltrame said. "The basin and the floor plans offer a precious marker, because they are well dated, for the study of the variations of the sea and of the local subsidence."
Lio Piccolo is less than 10 miles northeast of Venice.
Source:
Ca' Foscari University