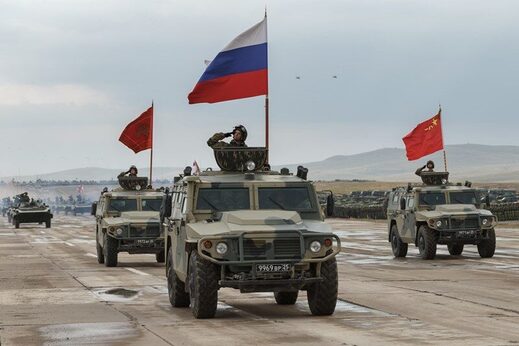 China's Defense Ministry says the drills will help bolster military relations to counter mutual challenges and threats in the region.
The joint exercises between China and Russia,
dubbed
Northern Interaction 2023
, reflect important understandings between the leaders of both countries, China's Defense Ministry said on Friday.
"These drills have made it possible to implement in practice an important consensus reached by the leaders of both countries," the Ministry said in a statement.
It noted that these interactions confirm once again the high level of trust and friendly relations between the Chinese and Russian armies. The statement added that the
naval drills conducted in the Sea of Japan allow for the live testing of coordinated maritime operations
.

Comment:



"All the personnel participating in the drills will take their utmost efforts to bolster in practice the potential that
will enable them to jointly protect peace and stability in the region and counter all possible challenges."
Kicked off on Wednesday, the exercises aim to strengthen the future security of sea routes in the region, further improve strategic military cooperation, enhance joint coordination to maintain regional peace and stability, and increase readiness to respond to mutual challenges.
Moscow-Beijing ties reached record levels in recent years,
proclaiming a "no limits" partnership
, which was highlighted this year after both nations announced taking bilateral relations to new historic levels with aims to co-contribute to the creation of a multipolar world on the basis of a more "just world order" in contrast to the current status quo under Western hegemony.