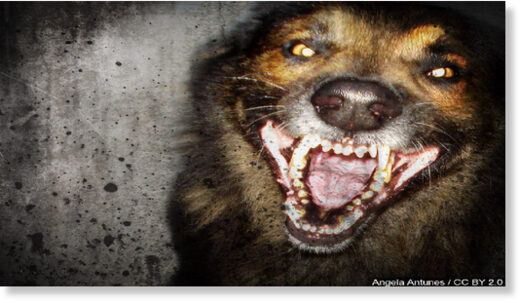 A woman in her 70s has died after being attacked by a dog.
The pensioner died in Kathleen Avenue, Bedworth, Warwickshire, following the attack at about 15:50 BST on Friday, police say.
A man, 52, and a woman, 49, have been arrested on suspicion of owning a banned breed of dog and having a dog dangerously out of control.
The dog has been seized and poses no ongoing risk to the community, Warwickshire Police said.
The arrested woman was taken to hospital and treated for an injury sustained by the dog. Her injury is not thought to be life-threatening.
The man has been released on police bail while inquiries continue.
The force has warned of a heightened police presence in and around the area while its investigation into the attack is under way.
Supt Sutherland Lane said: "This was a tragic isolated incident.
"Thankfully dog attacks of this nature are exceedingly rare, but I recognise this will be deeply upsetting for the local community."