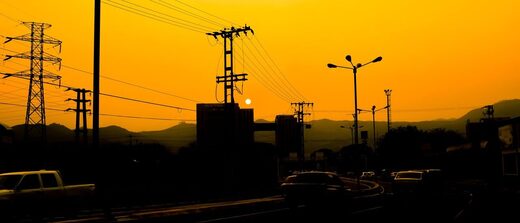 South Africans are facing a harsh winter with the potential for 16-hour blackouts due to poor management, corruption and sabotage, BBC reported Tuesday. The same thing could quite easily happen here in the U.S. if we don't do something soon.
The
report
detailed how easy it is for just about anyone to disrupt South Africa's power grid amid mass social upheaval, unemployment, inequality and an overall terrible economy (
sound familiar
?). The piece is written awkwardly, boring the reader into not really caring about this unique crisis in a single nation in the southern hemisphere.
But if you switched out some of the details, the piece literally could have been written about America's near future.
America is going through an energy crisis, and not the one vomited at us by the corporate media and government (you know, the crisis they still blame on Russia). Our crisis stems from essentially the same factors as South Africa, and no one in a position of so-called power is doing a single thing to stop it, even though the solutions are
actually fairly simple
.
South Africa and the U.S. are not alone. Similar issues exist all over the world. For example, in Bangladesh in 2022, 80 percent of the nation's grid
failed
, leaving 140 million people without any energy access. In Europe in 2022, citizens were forced to choose between
eating and heating
throughout the winter as human mismanagement sent gas prices sky high.
We've experienced less than a hundred years of life with a power grid. Ours is run by a small group of individuals who make huge sums of money off of us, the users, the energy addicts, if you will. These oligarchs only care about money. So when you are forced to choose between
eating and heating
, like Californians were this winter, they won't care.
As long as they are making money, they will let you freeze and starve in your homes. Why? Because they can, and it's cheaper for them to let us die than it is to do the necessary updates to our grid to ensure we can prosper in the greatest country on earth.
Aside from existential threats like
solar storms
, America's grid is vulnerable to both physical attack and general dilapidation. In North Carolina in 2022,
two substations
were shot up by a still-unknown set of criminals, leaving 40,000 people without power. That's just one example of a recent catastrophe that could have easily been stopped had our power stations been protected.
When describing our vulnerabilities, actor Dennis Quaid, who recently helped create the absolutely superb documentary "
Grid Down, Power Up
," said that the
imminent threats
against America's energy security "would take us back to 1880, and you wouldn't be able to get gas, you wouldn't be able to get food. The police would stay home and take care of their own families."
Everything we do in our modern lives revolves around energy, and governments all over the world are letting it fall into disrepair. And there is no discernable reason why.