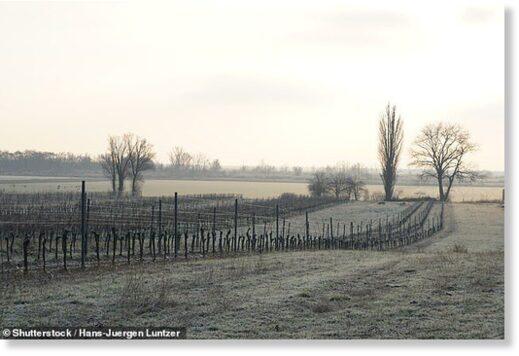 Australians have woken up to freezing temperatures, with some towns recording their coldest May morning on record.
Widespread frost was reported in parts of Queensland, Northern Territory, New South Wales and Western Australia on Sunday morning.
The Bureau of Meteorology recorded minimum temperatures as low as to

-2.7 degrees

at Injune Post Office in Queensland.
Records were broken in Hughenden, Queensland, where residents woke up to -1.4 degrees, while Bankstown and Penrith each had their coldest May temperature ever, hitting 0.7 degrees and 0.6 degrees respectively.
Tamworth also recorded its coldest May morning with
-4.8 degrees.
Records were broken on Saturday with Sydney's Observatory Hill recording a minimum temperature of 6.9°C at 7:04am - its coldest May morning in 24 years while Bega's -1.6C was its coldest in 15 years.
NSW suburbs including Camden and Tibooburra also recorded their coldest mornings for the month in 12 years with minimum recorded temperatures of -1.2C and 3.8C respectively.
Temperature dropped to 1.1C by 5.30am in Perth, marking the coldest May morning the area has experienced in 59 years.
The chilly start was only 2.4C warmer than Perth Airport's record minimum of -1.3C set on June 17, 2006.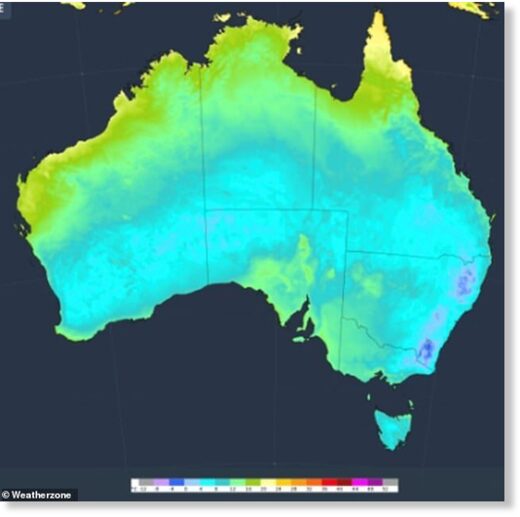 Sky News Weather meteorologist Alison Osborne said the cold snap is expected to continue for the coming days, with many areas expected to record temperatures 'well below average'.
'Easily the coldest so far in Sydney and Canberra with a number of May and Autumn records at the lower end of the scale being easily broken,' Ms Osbourne said.
'Widespread areas are expected to get close to freezing.'
The bureau has also issued marine wind warnings for Tasmania, Victoria, New South Wales, Queensland and South Australia as the system passes through.
Ms Osbourne said frost is expected to form again in Western Australia, Queensland and the Northern Territory again on Monday, with temperatures forecast to be below five degrees again.
'(Frost is) certainly normal for this time of year but it can be an issue for growers,' she said.
Snow is also forecast to fall over the Australian Alps but Ms Osbourne said it will only be a light dusting.
Sydney is expected to reach a top of 18 degrees on Sunday, while Melbourne will hit a top of 15 degrees.
Queensland should be a little warmer, with temperatures forecast to reach a top of 22 degrees.