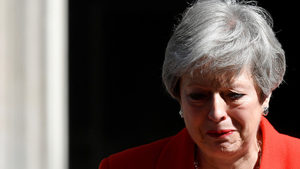 Time to say goodbye: 'Brexit' claims its second Tory PM
"Neither brutality, nor cruelty nor torture will ever bring me to ask for mercy, for I prefer to die with my head unbowed."

The first, and last, democratically-elected leader of the Congo, before he was beaten to death by CIA agents just 6 months later, in January 1961
- Patrice Lumumba
Recent Comments
Solar Eclipse ends Theresa May's rule [Link] #astrology
---
Load of crap and waste of space
---
"(Movements of) American battleships in the region are under the complete control of Iran's army and the Revolutionary Guards," Fadavi told Fars,...
---
" The weakness of representative democracy lies in the disconnection between voter and representative, infrequent elections, high...
---
Get your popcorn ready folks. Things are about to get really interesting now. Indictments coming soon.