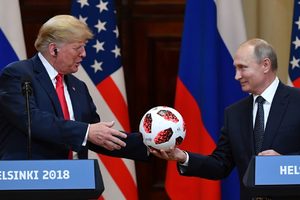 So much winning
Dante once said that the hottest places in Hell are reserved for those who, in a period of moral crisis, maintain their neutrality.
- John F. Kennedy
Recent Comments
1The LORD said to Moses, 2You will also say to the Israelites: Any Israelite or any immigrant living in Israel who gives their children to Molech...
---
the cat chasing the establishment's laser pointer across a wall I like the analogy - the UK now has its own never-ending fairy tale with Novichok...
---
And how many dead children is the US responsible for in Afghanistan, Iraq, Libya, Syria and Yemen
---
RT senior editor says he could be evicted in days or weeks: [Link]
---
Excellent article! How precious an insightful and rational article has become in a world completely triggered and histeriziced.