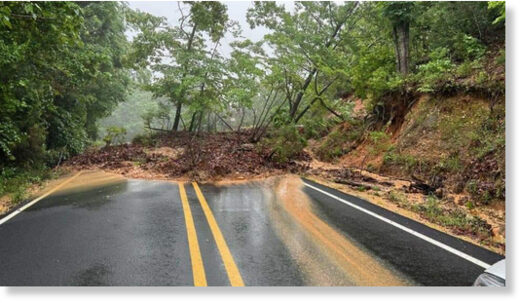 Rain drenched many parts of Arkansas and left significant damage in its wake on Thursday morning.
In Conway, a 600-year-old tree collapsed on a home, the city said on social media.
The resident was rescued by the Conway Fire Department with no injuries reported.
In Hot Springs, several streets were submerged, with a boat and the dock it was tied to floating in the middle of Lake Catherine.
According to KATV Meteorologist Todd Yakoubian, the area between Hot Springs Village and Fountain Lake in Garland County has received up to 8 inches of rain.
Cars and businesses were caught in the flood along Highway 7.
No injuries have been reported at this time.