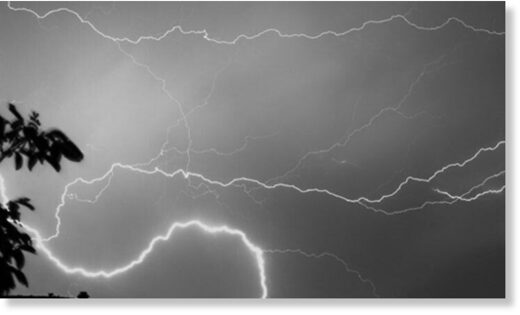 Three people were killed in a lightning strike at Sreepur upazila in Magura on Wednesday afternoon, reports BSS.
The deceased were identified as Nizam Sheikh, 60, Mohammad Ali Biswas, 50, and Shahadat Ali, 60. Nizam Sheikh and Shahadat Ali were the residents at Char Chaugacha village in Sreepur Upazila while Mohammad Ali Biswas was a resident in Rajbari district.
Local people said Nizam Sheikh, Mohammad Ali and Shahadat Ali were struck by a thunderbolt at around 3:30pm during rain in a crop's field in Char Chaugacha village area. They were brought at Sreepur Upazila Health Complex where the duty doctor declared them dead.
Sreepur Upazila Nirbahi Officer Shyamananda Kundu said they would give Taka 25,000 each of the victim's family.