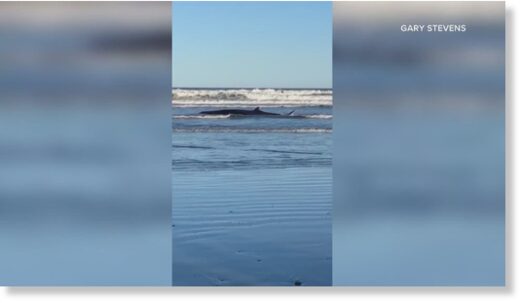 A minke whale died Saturday after washing ashore Long Sands Beach in York County.
The York Police Department said that crews were unable to remove the whale until the tide went out and advised the public to stay away from the whale.
"We understand that this is very upsetting to many of you, but if there is any good that comes of this situation, please help make it so that our community did the right things to help take care of this unfortunate situation," York police said.
Marine Mammals of Maine removed the dead whale.
Minke whales can reach nearly 30 feet long and weigh 18,000 pounds.