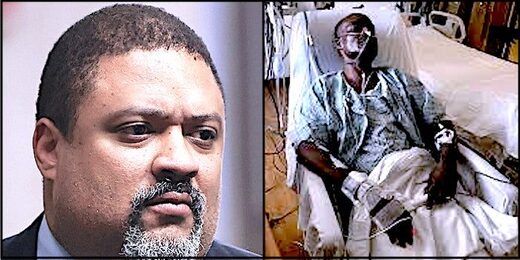 On Saturday, the New York Police Department announced that
a man who shot a thief in self defense will be charged with attempted murder despite being shot twice and having to wrestle the firearm away from the thief.
The man, identified as
57-year-old Moussa Diarra,
was working in a Manhattan parking garage early Saturday morning when he saw a man looking into vehicles around 5:30 a.m., as reported by the
New York Post
.
When the attendant confronted the suspected thief, he brought him outside of the garage and asked him what was inside of his bag. When the thief, identified as 59-year-old
Charles Rhodie, reached into the bag he pulled out a gun
thus leading to a struggle. Diarra lunged for the weapon but was
shot in the stomach and ear
by the thief. Following this, the worker managed to get the gun away from the would be killer and
shot Rhodie in the chest.
Rhodie was also shot [sic and charged] with attempted murder, assault, burglary, and criminal possession of a weapon. It is currently unclear whether the initial charge of attempted murder attached to Diarra will stick, however, it has been met with considerable outrage.
Heritage Foundation Senior Legal Fellow Amy Swearer
wrote
:
"People like Alvin Bragg have made this city unsafe, and this worker is a victim defending himself," a policeman told
The Post
.
As previously reported by the
DC Enquirer
, as Bragg continues to go after the 45th president, crime rates within the city he is supposed to serve have skyrocketed.
As reported by
The New York Post
earlier this year,
172,852 felony crimes took place in 2022, making it the highest level of such crime in the city since at least 2006.
In comparison, the number of felony crimes in the city in 2021 was 143,522, an increase of over 20 percent year-over-year. 2006, when the data was first recorded, saw 171,318 felony crimes.
Making matters worse is the hundreds of police officers who are [sic have] resigned from NYPD in recent years.
According to a new report from
The New York Post
, a staggering 239 officers left the force in January and February, marking a 36 percent spike from the previous year's numbers. Compared to 2021, resignations have seen a shocking 117 percent increase from the 110 officers who left the force that year.
If prosecutors go forward with charging Diarra with attempted murder, it further shows how corrupt the prosecutors in Manhattan really are.