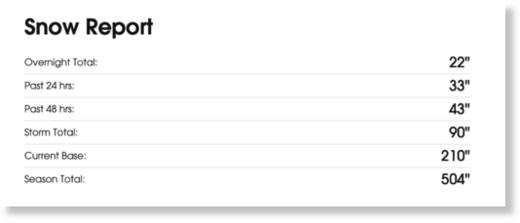 Yesterday, Snowbasin broke its all-time snowfall record of 475″ set in the winter of 1981-82.
Today, the resort broke 500″.
22″ fell in roughly 12 hours last night so sneakily.
The culprit?
Lake-effect.
The drive to Snowbasin was anarchy this morning.
Two feet of snow fell in Ogden and I-15 was shut down due to inclement weather-related wrecks.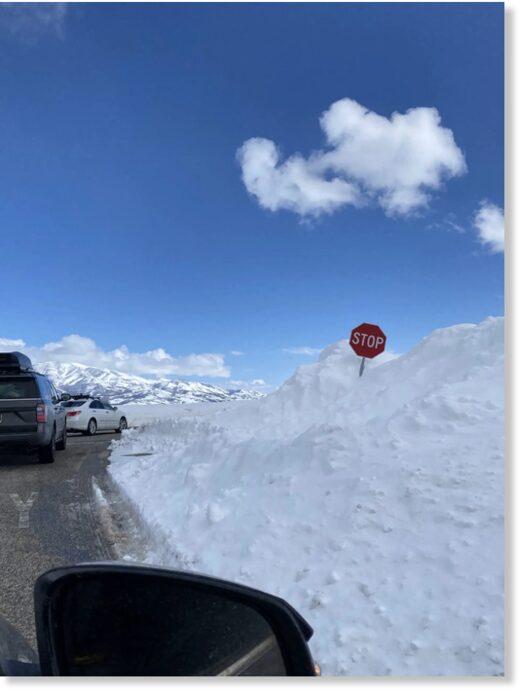 I've never seen that much snow in Ogden.
We arrived at 11:30 and took up the Needles Gondola while we waited for John Paul Express to open.
Our run on Needles was exceptionally deep and blower.
That 22″ stacked up on top of the 12″ Snowbasin got yesterday, making for a 33″ 24-hour storm total.
When we got to the bottom of our first lap John Paul had opened and we immediately got in line.
Once at the top of JP, we dashed to our favorite stash in near-blizzard conditions and pounding snow.
The storm had yet to let up.
( Read more
here
)