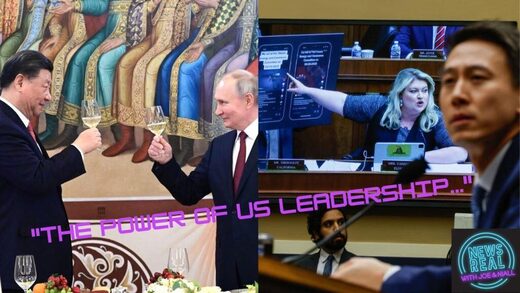 US Congress members made a complete ar$e of themselves last week when grilling TikTok's CEO about his 'Chinese Communist Party ties' and his social media platform's 'malign influence on American children', paving the way - they hope - for the dehumanization the Chinese people in Americans' eyes, a prelude to some form of crazy 'war' against the world's most populous country.
Meanwhile, in the real world, the historic summit between Vladimir Putin and Xi Jinping inspired much fear and loathing from Washington's permanent bureaucracy - albeit disguised in weasel words and 'exceptionalist' dogma about 'the unbeatable power of US leadership'. The signs, however, are clear: the US is no longer the country most others look to - for anything...
Running Time:
01:32:22
Download:
MP3
— 63.4 MB
This podcast is also available to view, share and download on
Rumble
,
Odysee
and
VK
.
Show Notes