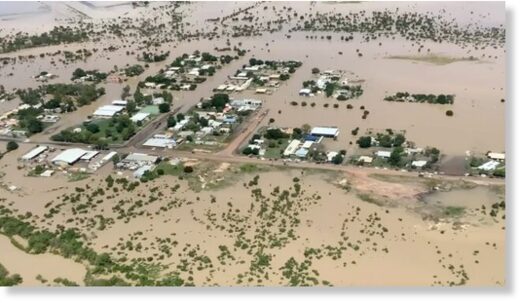 The flood, triggered by heavy rain over the past week, is worst in the remote Gulf of Carpentaria town of Burketown, about 1,300 miles northwest of state capital Brisbane.
Dan McKinlay, chief executive of the local council responsible for Burketown, said on Sunday that 97 residents had been airlifted out in the past 48 hours.
Australia's Bureau of Meteorology predicted water levels in the area would peak on Sunday. It said the flood had already topped a March 2011 record of 22.2 feet.
The crisis comes after frequent flooding in Australia's east over the last two years
due to a multi-year La Nina weather event,
including once-in-a-century floods that hit remote areas in the neighboring Northern Territory, in January.