Triangles, spheres, boomerangs, and fireballs.
For decades, people have reported seeing UFOs of all shapes and sizes in the skies over Southwestern Ontario. Since 1991, Winnipeg-based Ufology Research has recorded 153 UFO sightings in Windsor and Essex County, including five in 2022.
There have been 328 sightings since 1989 in the London region, including six last year.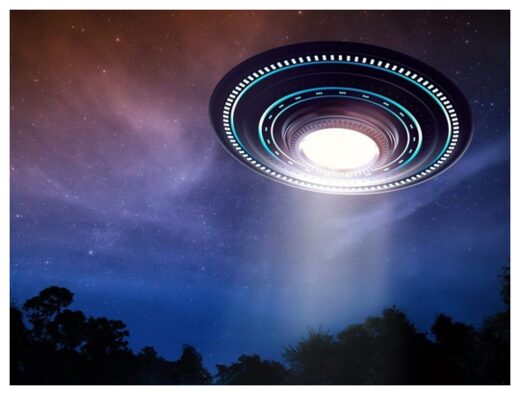 Chris Rutkowski, a writer and researcher with Ufology Research, said those sightings likely weren't alien-related. Of course, there's no way to know for sure.
"We've always been interested in the possibility of, 'are we alone in the universe?' " said Rutkowski, who has been investigating UFOs since the 1970s. "Are there other creatures like us or intelligent beings? We try to put our own lives in some perspective. There's a little bit of saviour mentality. Maybe the aliens can help figure a way out of the mess that we've made of Earth. If they've travelled all around the galaxy, maybe they're much more intelligent and have learned some of the lessons we still have to learn. So there's a little bit of that. But I think it's more we just want to know. Some reassurance that we're not alone."
Ufology Research has recorded 24,000 separate Canadian cases of UFOs, also called unidentified aerial phenomena (UAP), since it started collecting and analyzing data in 1989. There were 768 recorded UFO sightings across Canada in 2022.
In January 2022, a person in Windsor saw a "huge V-shaped formation of lights" fly over them before vanishing. In September, someone in Windsor saw an object that looked like "a big pill with lights all over the bottom." The last reported local sighting in 2022, described as some "stationary" and "vertical" comets, was on Dec. 21 in Essex.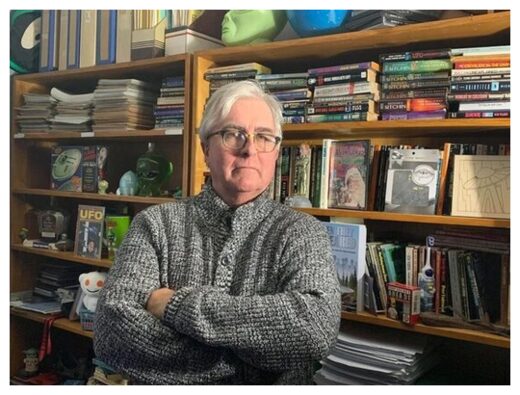 But 2023 might prove to be a banner year.
Rutkowski said there has been an
increase in sightings
since last month when four objects were shot down over Canada and the U.S. Fighter pilots intercepted objects in the skies over Alaska, the Yukon, and Michigan between Feb. 10 and 12. The
source of the objects and their purpose are so far unidentified.
Those incidents came a week after an American F-22 pilot shot down a Chinese spy balloon that had floated over Canada and the U.S. for several days.
"I think people are more aware of what's in the sky, are taking a closer look and reporting what they're seeing," said Rutkowski, whose most recent book, Canada's UFOs Declassified, was released last year.
Along with new sightings, recent events have prompted people to report things they saw in the past but kept to themselves.
Rutkowski said someone recently revealed that last July, they were driving down Lowes Side Road in Amherstburg on a clear afternoon when they spotted a large, white transparent triangle following an airplane.
Over the years, people have reported spotting strange things in the skies over Windsor, Belle River, Wheatley, Tilbury, Essex, Tecumseh, Amherstburg, and Kingsville. Some were stranger than others.
In June 2004, a witness in Windsor reported five objects — white fireballs — travelling east together. Another person reported seeing a fireball over Windsor in July 2005. This one was orange. The point form notes state it looked "like transport truck" with "flames shooting off it."
It all may seem far-fetched, but the number of believers is growing. Rutkowski said polls have showed about 10 per cent of Canadians believe they've seen UFOs.
"That's pretty significant," he said. "You're in pretty good company. You're talking about four million people, at least. And there have also been studies showing that only about one in 10 in people who have seen a UFO actually go to the effort of reporting it."
The Canadian government also recently launched the Sky Canada Project to study how UFO reports are being handled.
The investigation will look at who is reporting UFOs, which parts of Canada the reports are coming from, how many there are, and the characteristics of the sightings.
"It's sort of exploratory," said Rutkowski. "It's a first step. They make it very clear in the mandate that they're not going to be looking at the question of aliens or extraterrestrials. This is really to find out what's being done right now and how much needs to be done in the future."
Aliens aside, Rutkowski said there is value in researching UFOs.
He pointed out that Transport Canada has a classification for pilots to report incidents called UFOs. And pilots are making reports "all the time," he said.
"If there is something that's flying around in Canadian airspace that may interfere with flight paths and so forth, it would be important to evaluate and figure out what's going on because there would be a possible flight hazard," he said.
Rutkowski added there could be scientific value if a new atmospheric phenomenon is happening.
"And finally, we have to talk about the possibility of foreign intelligence," he said. "We do know that the first Chinese balloon that was shot down over the United States did pass through Canadian airspace first. In fact, we do have reports from pilots in B.C. who had seen it initially. We do know that there's an aspect of security that should be taken very seriously."