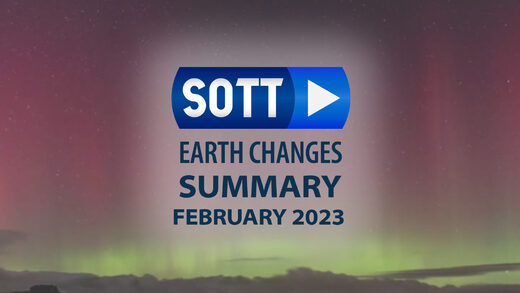 A devastating 7.8 magnitude earthquake struck southern Turkey and northern Syria on the morning of February 6. A second major earthquake of 7.5 magnitude struck the region 9 hours later, causing further severe damage and destruction of buildings. On February 20, a 6.4 magnitude earthquake struck Hatay, and on February 27, a 5.6 magnitude earthquake centered in Malatya also caused many damaged buildings to collapse and increased the death toll. More than 150 aftershocks were also recorded.
46,000 people in Turkey and 6,0000 in Syria lost their lives, and at least 1.5 million people are now homeless. More than 160,000 buildings have collapsed or been severely damaged. It's hard to know the true number so far, it could be much higher.
The immediate damage is estimated at $34 billion - or about 4% of the country's annual economic output. But the indirect costs of the quake could be much higher, and recovery will be neither easy nor quick.
Just for the record, a prediction model based on the geometry between celestial bodies related to seismic activity (SSGEOS) highlighted a potential major earthquake in central Turkey days before the event above:
This model is still developing, but it seems promising for predicting major earthquake events with reasonable accuracy.
A series of earthquakes also struck Tajikistan, with the largest measured at magnitude 6.8, according to the USGS. The quake was felt strongly across the border in some areas of Kashgar Prefecture and Kizilsu Kyrgyz Autonomous Prefecture in Xinjiang, but no casualties or damage were reported.
A massive late-winter storm moved across the US, dumping record snow, freezing temperatures, and heavy flooding, canceling hundreds of flights, and coating major roads with ice. However, the same system brought record warmth to the South.
Other related significant events in the U.S. this month:
Tooele, Utah - 2 feet of snow overnight.
Michigan - Snow and ice storm leaves 461,000 without power.
Cheyenne, Wyoming - 4 feet of snow and record cold of -19C.
Southern California - 6 feet of snow.
And around the world:
Iranian Kuhrang, Iran - Record 8.2 feet of snow in 48 hours.
Morocco - Record 7.2 feet of snow left 87 villages isolated.
Austria - 1.2 feet of snow in 24 hours.
Balkans - Heavy snowfall cuts power to thousands.
Mayorce, Spain - 20 inches of snow and a sudden drop in temperature.
All this and more in our SOTT Earth Changes Summary for February 2023:
Or watch on
Odysee.
To understand what's going on, check out our book explaining how all these events are part of a natural climate shift, and why it is taking place now:
Earth Changes and the Human-Cosmic Connection
Check out previous installments in this series - now translated into multiple languages - and more videos from SOTT Media
here
,
here
, or
here
.