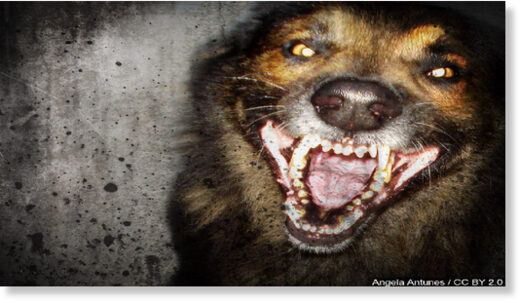 A baby was taken away by stray dogs and was mauled to death at a hospital in Sirohi district of Rajasthan.
The month-old-child was sleeping next to his mother in the TB ward of the hospital, police said.
Police said the CCTV footage showed that two dogs went inside the TB ward of the hospital late on Monday and one of them returned with the infant.
Sitaram, SHO, Kotwali said the father of the child was admitted in the hospital for tuberculosis treatment. He said the child's mother, who was attending to the patient along with her other children, dozed off.
The officer said the hospital staff was also not present at the TB ward at the time of the incident.
"Post-mortem has been conducted by a medical board. A case will be registered in the matter after further investigation," the SHO said.
Meanwhile, the hospital administration has also initiated a probe into the matter.
"The patient's attendant was sleeping and the hospital guard was attending to the other ward. I have not seen the CCTV footage (of the incident). I will be able to comment only after the investigation," Acting Principal Medical Officer (PMO), Sirohi district hospital, Virendra told reporters.