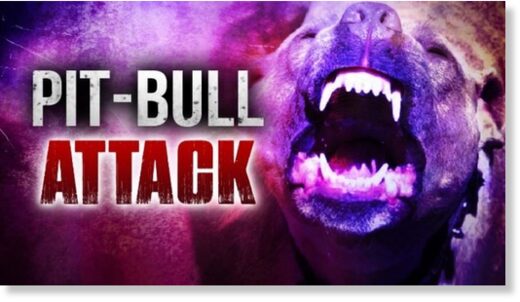 An 80-year-old man was killed and three others wounded in a dog attack on the West Side of San Antonio on Friday.
Two Staffordshire terriers bit and mauled an elderly couple in the afternoon off Highway 90 and Cupples Road, the local news outlets reported.
When the first responders arrived on the scene, they saw the elderly man being dragged by one of the dogs and had to fend off the dogs with pickaxes and poles.
San Antonio Fire Department chief Charles Hood said "no one expects to go out and fight dogs in the way they did today".
"It was a horrific scene, horrific for the people who had to experience it and for the firefighters who were part of the rescue who had to save themselves and these people attacked today," he told reporters.
While the elderly man died of his injuries at the hospital, his wife remained in critical condition as of Friday night.
The identity of the elderly man was not revealed by the police.
Two other people were also injured in the incident with one bit on the leg and the other on their hand, according to
KSAT.
The two dogs were controlled and taken to San Antonio animal control later, Mr Hood said.
Animal control leader Shannon Sims told KSAT that neighbours had called in several complaints about the dogs over the years.
"The owners don't care. The problem is the owners who use these dogs as a form of protection, and they make these dogs more aggressive," a neighbour named Silvia Hernandez told the
Express-News
. "Dogs will be however you train them to be."