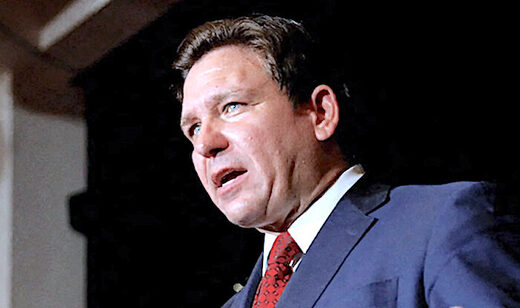 Florida Republican Gov. Ron DeSantis's administration has demanded that both the state's Department of Education and its public university system provide information on their use of state resources for programs connected with Critical Race Theory and diversity, equity, and inclusion activities.
In a letter dispatch to those institutions,
the governor's office has asked that they
provide descriptions
of all such programs as well as a report on their costs, including the extent to which taxpayers funded those efforts.
The letter indicates that the governor seeks the information to prepare its 2023 budget proposals, asserting "it is important that we have a full understanding of the operational expenses of state institutions."
DeSantis' office gave the state educational institutions until Jan. 13 to submit the information.
The request follows DeSantis' landslide reelection and indicates a potential redoubling of his forays into the culture wars. Under his leadership,
Florida has already enacted a controversial "Stop W.O.K.E. Act" barring public educational employees from promoting CRT and other contentious racial materials in the classroom.
That measure has encountered legal scrutiny, however, with a U.S. District Judge in November
striking down
select portions of the law.