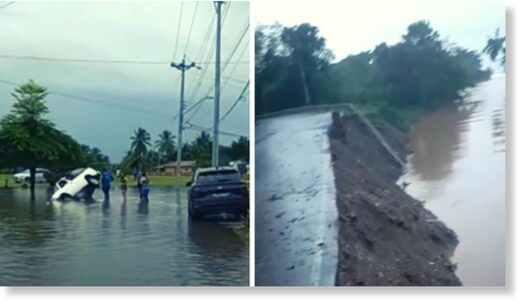 Disruptions due to flooding ongoing across Trinidad, Trinidad and Tobago, as of early Nov. 28. Further adverse weather forecast.
Event
Disruptions due to flooding are ongoing across parts of Trinidad as of early Nov. 28.
Heavy rainfall since Nov. 17 has resulted in flooding, landslides, and fallen trees across the country. The Trinidad and Tobago Meteorological Service has issued a orange (middle level on a three-tier scale) adverse weather alert across the country; periods of heavy rain and thunderstorms are forecast.
Authorities have warned that waterways are nearing their capacity, increasing the likelihood of floods. Several rivers, including the Caroni River, are at dangerously high levels. Further downpours could trigger additional flooding in the coming days and hamper ongoing recovery efforts.
Manzanilla Mayaro Road partially collapsed Nov. 23; the road remains closed with parts of Mayaro cut off. Reports indicate that major flooding is ongoing in Saint Helena, Valsayn, and Saint Augustine South; several roads are impassable. Authorities evacuated 20 families in the Tunapuna-Piarco Region. Landslides also occurred across the country, with a major landslide on Paria Main Road. An emergency shelter is located at the Plum Mitan Community Center. All public schools will be closed Nov. 28 and are scheduled to reopen Nov. 29.