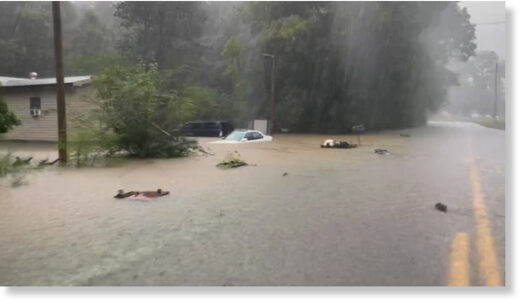 After a lot of rain, Georgia has catastrophic flooding that submerges cars. There was a lot of flooding in the Summerville area.
Early on Sunday, torrential rain in northwest Georgia transformed roads into rivers and flooded cars.
The National Weather Service said that portions of Chattooga and Floyd counties were under flash flood emergencies and flash flood warnings as rain drenched the region.
Southern Chattooga County saw more than 10 inches of rain in a matter of hours.